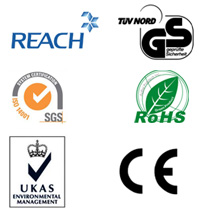 Fuzhou Seeteng Electronic Co., Ltd. is a professional manufacturer and exporter of WATCH and CLOCK for retail, gifts and promotion.
Actually Seeteng is a small factory with 1500 square meters area. However, because that, every process of production is under well control of the owner and always going well. Seeteng appreciate any orders, no matter how small the quantity is.
We also has a high-quality team experienced in marketing and Technology. Over the years'development, Our products have been exported to Europe, USA, Mexico, Japan, Korea etc. We received many orders of OEM, ODM from world-known brands such as Disney, Hello Kitty, etc.
Besides, we focus on each request from customers so all of products can apply standards of CE,ROHS. Ensure our customers with"High quality,competitive price, on-time delivery".

SEETENG's mission is "To make our valued clients at ease, assured and contented with our service

by providing the best possible quality products at the best possible price and

delivering it at the best and timely manner."



If any inquiry, Please feel free to contact with us. (Tel) +86 591 83831935, (Fax) +86 591 83831972.

You can also email us at seeteng@seeteng.com
We sincerely expect to cooperate with you and your esteemed company.